Research shows people with healthy diets rich in fruit and vegetables are the most wasteful and calls for better education for consumers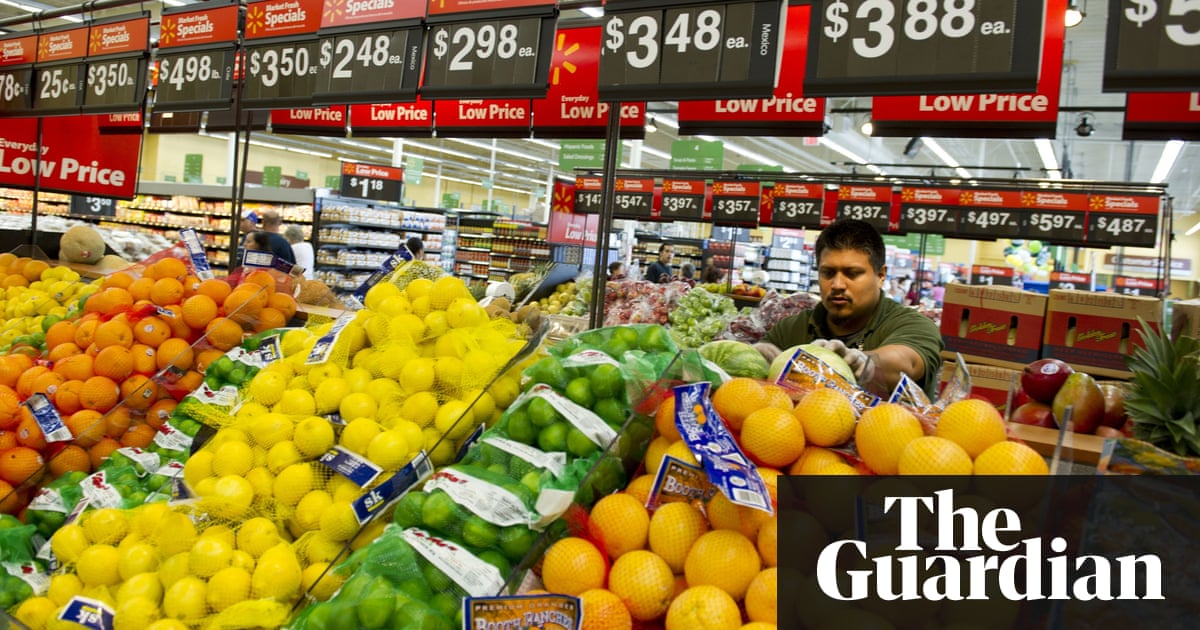 Americans waste about a pound of food per person each day, with people who have healthier diets rich in fruit and vegetables the most wasteful, research has found.
About 150,000 tons of food is tossed out in US households each day, equivalent to about a third of the daily calories that each American consumes. Fruit and vegetables were the most likely to be thrown out, followed by dairy and then meat.
This waste has an environmental toll, with the volume of discarded food equivalent to the yearly use of 30m acres of land, 780m pounds of pesticide and 4.2tn gallons of irrigated water. Rotting food also clogs up landfills and releases methane, a powerful greenhouse gas.
Researchers at the US Department of Agriculture analysed eight years of food data, up to 2014, to see where food is wasted and also what members of the public say they do at mealtimes. The research has been published in Plos One.
The study found that the healthiest Americans are the most wasteful, because of their high consumption of fruits and vegetables, which are frequently thrown out. Fruit and vegetables require less land to grow than than other foods, such as meat, but require a large amount of water and pesticides.
Lisa Jahns, a nutritionist at USDA and co-author of the study, said: We need a simultaneous effort to increase food quality as well as reduce food waste. We need to put both of those things out.
Jahnss study recommends educating consumers on fruit and vegetable storage in order to reduce food waste.
She said: Consumers arent connecting the dots, [and] they dont see the cost when they throw food in the trash. At the same time, we dont want to undermine legitimate food safety concerns and we need to be aware its not just the cost of food thats the issue. Its the time and energy required to prepare and store food, which often isnt a priority in a busy household.
Food waste occurs from farm to the plate in the US, with separate research released this week showing that American supermarkets are failing to address the issue.
The report, by the Center for Biological Diversity, found that just four of the 10 largest grocery chains in the US have specific food waste reduction commitments. A further four out of the 10 dont prevent the waste of food considered too cosmetically imperfect to sell. Walmart achieved the highest grade, a B, while Aldi US was the worst. Trader Joes, Target and Whole Foods all did poorly, ranked with a D.
There is just so much wasted food at so many levels, said Jordan Figueiredo, who runs the Ugly Fruit and Veg Campaign and collaborated on the report. Supermarkets usually get a free pass for doing anything to reduce wasted food or donate extra food. There is so much more they can and should do to reduce wasted food, especially given that they are essentially the gatekeepers for our food.
Figueiredo said there needs to be better funding for food recovery and wider use of composting, which is only available to about one in 10 Americans.
Read more: http://www.theguardian.com/us